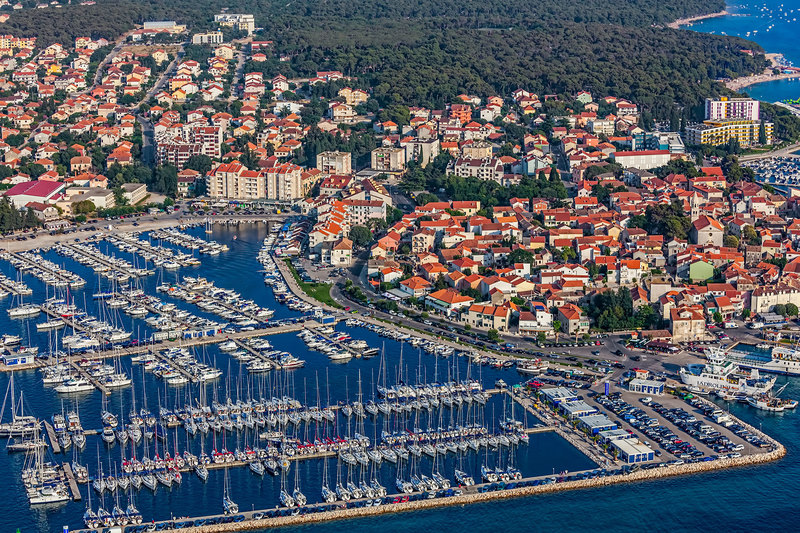 Biograd na Moru
The town of Biograd na Moru is located in northern Dalmatia, 8 km south of Zadar. It is located on a small peninsula and the mainland. On its northern side is the bay of Bosana and on the south is Soline. In front of the town are the islands Planac and Sv. Catherine (with lighthouse). Tourism development began between the two world wars, and today it is a well-known tourist and nautical center in the heart of the Adriatic coast. A good geographical position in the center of the Adriatic coast near several national and nature parks, long tourist tradition, rich tourist, cultural, sports and catering offer are good reasons for choosing Biograd as a holiday destination.
About location
In Biograd, there are 2 modern marinas with about 1000 berths in the sea and 200 dry berths on land, service, guarded parking for about 700 vehicles, and other related services. Here you can
rent a boat
from our offer and explore the most indented part of the Adriatic Sea. Due to numerous islands, several national parks, and nature parks, Biograd is an ideal starting point for boaters. The largest boat show in Croatia has also been held in Biograd for 19 years in a row -
Biograd Boat Show
.
Marina Kornati
Obala Kneza Branimira 1
HR-23210 Biograd na Moru
Tel:+385(0)23 383 800
Fax:+385(0)23 384 500
Email: info@marinakornati.com
Web: www.marinakornati.com
Marina Šangulin
Obala kralja Petra Krešimira IV 20
23210 Biograd na Moru
Tel: +385 (0)23 385 020, 383-738
Fax: +385 (0)23 384 944
Email: info@sangulin.hr
Web: www.sangulin.hr

Biograd na Moru Tourist Board
Trg hrvatskih velikana 2
23210 Biograd na Moru
Tel. +385 (0)23 383 123, 385 382
Fax. +385 (0)23 383 123
E-mail: info@tzg-biograd.hr
Web:www.tzg-biograd.hr
Map of Biograd na Moru with marked marina locations